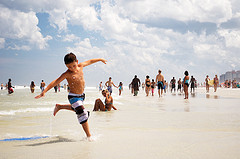 21 OF THE WORLD'S LEADING HEALTH, FITNESS, FOOD AND EATING EXPERTS WILL REVEAL HOW TO:
Eat healthy – without it taking a lot of time (or being boring!)
Crack the yo-yo diet pattern once and for all
Find an exercise regime that is really effective for you and fits into your lifestyle
Get more energy and vitality than you believed possible
Get clear about what "diet" is right for you
See through the sea of information and misinformation in the media
Experience being your authentic self – maybe for the first time
Love what – and who – you see in the mirror
….and much, much more!
Announcing "Healthy Eating and Beyond – The Best Vitality Event For Busy Women" FR*EE Telesummit which will provide you with the tools to live your best most vibrant life ever!
Click here to learn more and receive instant access FR*EE: