So you've heard enough of my passion for wellness.
Perhaps you would like to begin your own personal journey towards great health.
Or you might be considering helping your organization.
Either way, here's how I can help:
I provide consultation services to individuals concerned with their personal health.
From weekly meal plans to daily exercise regimes, I'll customise these according to your targeted goals.
For greater clarity, a typical program will comprise of the following steps:
Evaluation of current situation: Diagnosis of current health condition and nutrition intake
Discussion and agreement of goals and milestones: Setting of realistic and achievable goals and milestones
Development of customized nutrition and exercise regime
Periodic monitoring and adjustment
Su Lee has been my son's personal trainer since Oct 2010. She has been a great motivator, mentor and trainer to my son, Stuart.  Stuart had weighed almost 77 kg in Oct, 2010. He stood at 154 cm tall.
Stuart had always been overweight since he was four. He became severely obese and struggled with a personal will to lose weight as he loves his food. Coupled with a stubbornness and devil may care attitude,  it was an uphill task for Su Lee and the family to convince him to lose weight.
He is also a fifteen year old teen that prefers a sedentary lifestyle,  exercising his thumbs only at Xbox and computer games. With a will of steel, Su Lee persevered in encouraging, admonishing and praising him. She has managed to convince him to eat his greens and fruit. An accomplishment in itself.
With much encouragement from Su Lee, our family is now eating unpolished rice, more greens and fruit. Thanks to Su Lee, all of us are healthier as a result of it!
I am also happy to report that Stuart is now 68 kg. Although he resists Su Lee's strict recording of his food log and strenuous exercises,  I know that he is inwardly grateful that Su Lee cares for him.
Florence Koh
I've tried losing weight for many years…sometimes with success, sometimes without, and very often returning to where I've started. My intentions for weight loss were genuine but my ineffective methods and lack of proper knowledge definitely stood in the way
Meeting Su Lee was definitely a push in the right direction! Her infectious energy, persuasive motivation and practical techniques have helped reduce my weight drastically for a crucial event of my life – my wedding.
Thanks, Su Lee for starting me on this journey and I'm sure you will continue to inspire many others as well!
Gerald Chia
Healthy individuals make up a healthy organization.
Many case studies have shown that a comprehensive, strategically designed wellness program that invests in employees' social, mental and physical health pays off with return on investment.
What your organization can expect:
Preliminary assessments are made and discussed to determine appropriate and achievable wellness goals
A wellness program is customized according to the office environment, culture and to meet the goals
Work with multi-level leadership to implement the wellness program
Track and report the progress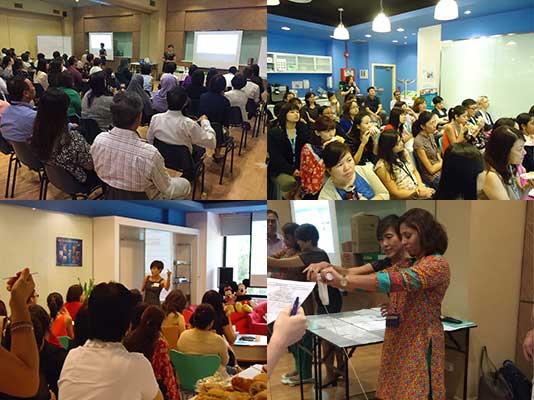 "Enhance Work Performance with Good Nutrition"
Understand what is good nutrition for a healthy body and how does it affects work performance.
 "

How To Read Food Label?"
Do you know what the information presented in the food label means? Are you getting the nutrients you need from the food? How do you decipher and apply the information to your health benefits? Find out how to read and interpret food labels.
"Eat According To Your Blood Type"
What is the relationship between what you eat and your blood type? What is the impact to your health when you do not eat according to your blood type?
"Lose Body Fat Not Weight"
Most people focus on weight loss, but it should be fat loss that is the concern. High body fats cause health issues and so, it should be reduced.
 "

How to reduce cholesterol and cardiovascular diseases?"
What is causes cholesterol and cardiovascular disease? How can you eat right to prevent high cholesterol and cardiovascular disease from happening?
Su Lee is an energetic speaker and never fails to capture the hearts of her listeners. Her passion towards health and wellness is vividly expressed during her presentations.
By actively involving her listeners, she is able to share the benefits of good health and nutrition, and also concerning issues such as obesity and weight management.
Stephanie Goh
Thanks Su Lee for this informative health talk.  Its easy to understand and eye-opening on the effective use of the product.
Gina Yeo
Contact Me To Explore & Discuss Further