A short story…
6 years ago, I caught dengue hemorrhagic fever.
It is an acute disease transmitted by mosquitoes in the tropics.
A particular mosquito that carries the dengue virus bit me.
After 5 days, I hemorrhaged throughout my body and my blood platelet count plunged to 7g/lb (normal count should be 200-300 g/lb).
I was admitted to the Intensive Care Unit  (ICU) in a local hospital with an immediate transfusion of 1 packet of blood platelet.
I remained in ICU for 2 days and was transferred to normal ward, which I stayed for another 4 days.
As no medicine has been invented to cure this disease, my body was left to fight the battle on its own.
By the time I was discharged, my platelet count was 80g/lb.
After resting at home for 3 days, I was back to work.
I felt a bit weak and tired initially.
However, by the second week, I had fully recovered and started to travel regionally on my job.
Whenever I relate this incidence to my friends and colleagues, most of them could not believe that I look like nothing has happened to me.
I began to realize that it must have been the supplements such as multivitamins, omega, anti-oxidants, which I have been taking consistently for several years that helped to build a high baseline of immunity.
This has helped me to fight dengue and quickly recover from the disease.
Ever since, I have made it my goal to make good health more accessible to my readers.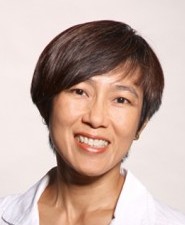 My name is Chong Su Lee.
I am from Singapore, the little sunny island south of Malaysia.
I am passionate about health and wellness, and I'm on a mission…
To help my readers achieve good health and wellness by sharing information from my extensive research and reading, so that you can look good and feel great always.